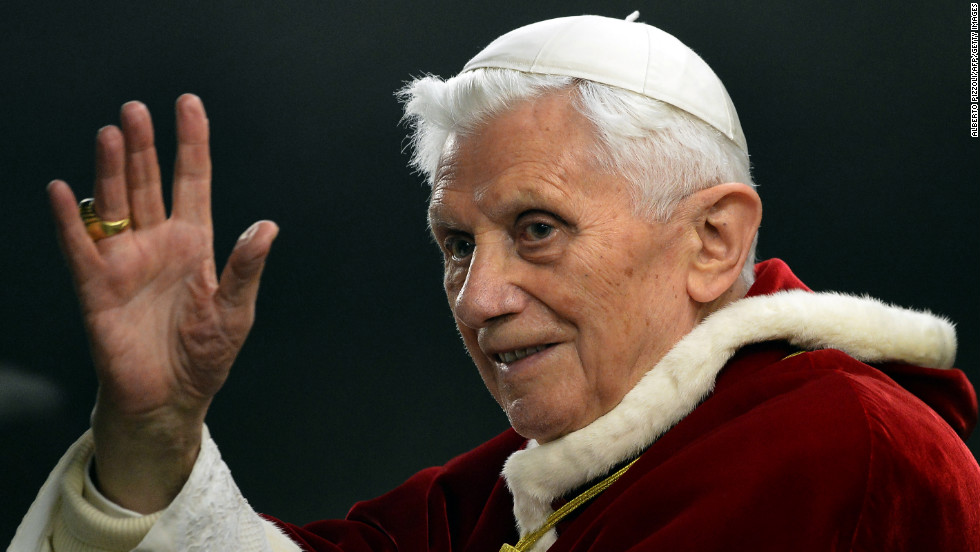 As Pope Benedict nears his final day as Pope (Feb 28, 2013), let us pray:
-for wisdom for those Cardinals in the conclave, that they will listen to the Holy Spirit's gift of wisdom in choosing a successor.
-that in his remaining years as bishop emeritus of Rome, Benedict XVI will, through, his prayers enter more deeply into the mystery of Christ and His Church.
Prayer for the Pope:
Let us pray for Benedict, the Pope.
May the Lord preserve him,
give him a long life,
make him blessed upon the earth,
and not hand him over
to the power of his enemies.
May Your hand be upon Your holy servant.
And upon Your son, whom You have anointed.
Closing: The Prayer of St. Benedict
Gracious and holy Father,
please give to our Pope and
to us the faithful:
intellect to understand You;
reason to discern You;
diligence to seek You;
wisdom to find You;
a spirit to know You;
a heart to meditate upon You;
ears to hear You;
eyes to see You;
a tongue to proclaim You;
a way of life pleasing to You;
patience to wait for You;
and perseverance to look for You.
Grant Your servant the
Pope and us the faithful:
a perfect end,
Your holy presence.
A blessed resurrection,
And life everlasting.
Our Father...
Hail Mary...
Glory Be...
Amen.